This year will soon draw to a close and one must say that it was and still is very rich for cryptocurrency news making headlines in global media. Bitcoin (Bitcoin) trading might sound complicated, but if you have some basic knowledge, it is not that difficult. This guide will help you find the best exchange platform of the year.
What is a bitcoin exchange?
The major difference between the Bitcoin exchange and any regular exchange is that the first one is digital. It is a virtual marketplace in which users can buy and sell crypto coins using various currencies. The Bitcoin can be exchanged for either fiat money or alternative cryptocurrencies such as Ethereum (ETH/USD). The role of such exchanges is to be an intermediary for traders of the cryptocurrency.
The first step for trading Bitcoin is to be able to actually buy it. Similarly to trading a stock, there are transaction fees ranging from 0 to 1%.
To trade Bitcoin on an exchange it is essential to have an account, and go through a series verification steps.
But before immersing yourself into the business of Bitcoin exchange, it is crucial to keep in mind to choose the safest platform for your cryptocurrency transactions. This is equivalent to the problems and potential dangers in choosing your bank or opening an online account.
Another important point to remember is that Bitcoin trading is still unregulated by most countries, even though its popularity is growing drastically.
With over 4,000 cryptocurrencies, and the new ones being launched all the time according to TechRadar, it is vital to know which currencies you want to trade in, and then match the exchange that deals in those. Recently, for instance, Ethereum mining became more popular, however not all Bitcoin exchanges support it.
Barriers to be aware of
time differences
international long distance costs
language barriers
fees charged
As it was mentioned earlier, all exchanges charge you fees, but it is possible to find one with the lowest costs so you could boost your own profit.
Security measures
two-factor authentication
SMS or email alerts
encrypted emails
wallet monitoring
smartphone app for accessing and monitoring funds
Let's now look at the best Bitcoin exchanges.
Coinbase
The world's largest Bitcoin exchange, Coinbase operates in more than 30 countries. It exchanges Bitcoin and other cryptocurrencies of Ethereum and Litecoin. It claims $20 billion in currency exchanged.
Coinbase includes a mobile wallet, offline storage, and insurance protection for currency stored on its servers, it as well supports such fiat currencies as US Dollars, Euros, Canadian Dollars, Australian Dollars, Singapore Dollars and British Pounds.
For each purchase the flat fee is 1%, and cryptocurrency deposits and withdrawals are free of charge.
Pros:
High liquidity and buying limits
Easy process to buy Bitcoin
Instant purchase available with credit card as backup
Cons:
Limited payment methods
May track how its users spend Bitcoin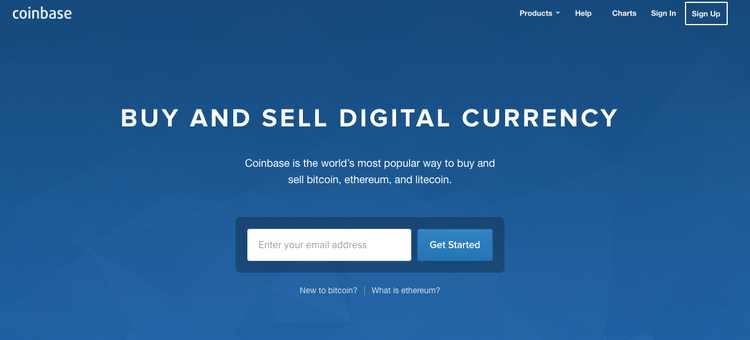 Gemini Exchange
Like Coinbase, Gemini Exchange is a US-based platform operating in 45 US states, also in the UK, Singapore, South Korea and Hong Kong.
It only trades three currencies: US dollars, Bitcoin and Ethereum. Gemini does not charge deposit or withdrawal fees, and has a low flat rate of 0.25% for trades, to both the buyer and the seller.
Pros:
This bitcoin exchange is good for its security and compliance qualities. Gemini protects its digital assets with ultra modern cold storage system that stores information offline. The assets, which are required to be online, aka the hot wallet, are hosted by Amazon Web Services, offering tiered-access controls, multi-factor authentication, and dedicated hardware security modules.

Changelly
Unlike many other exchanges, Changelly supports many digital currencies such as Monero, Dash, Bytecoin, DigitalNote and many others.
Changelly derives from another mining platform MinerGate, operating across Windows, Mac, Linux and Android operating systems. Even though Changelly focuses on exchanges between different cryptocurrencies, you can also buy cryptocurrency with US Dollars or Euros. Its exchange fees are 0.5% on transactions.
Pros:
Easy and convenient way to switch between altcoins
No personal information required to use
Cons:
Fees are slightly higher than other altcoin exchanges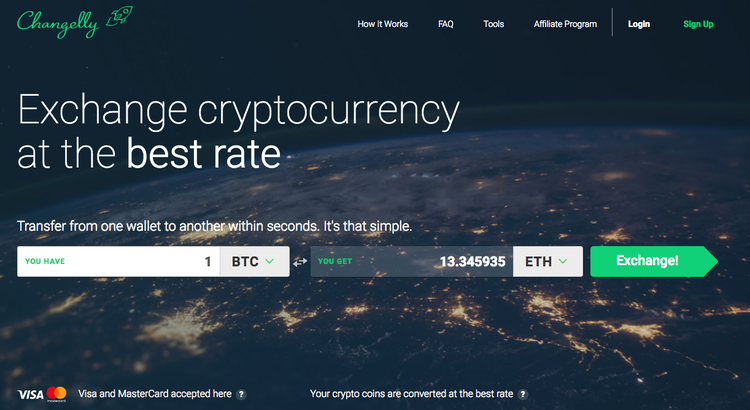 Cryptopia
A New Zealand based exchange Cryptopia targets to be an inclusive exchange focusing on user experience, and integrating additional services such as marketplace and wallet.
One thing to remember, Cryptopia does not support fiat money trading, however it supports a very large number of cryptocurrencies. The exchange fee is as low as 0.20% per transaction.
Pros:
Hundreds of altcoins listed
Low fees
Fast customer support
Sense of community
An arbitrage tool
Cons:
Low volume
Confusing interface
Ethereum is not accepted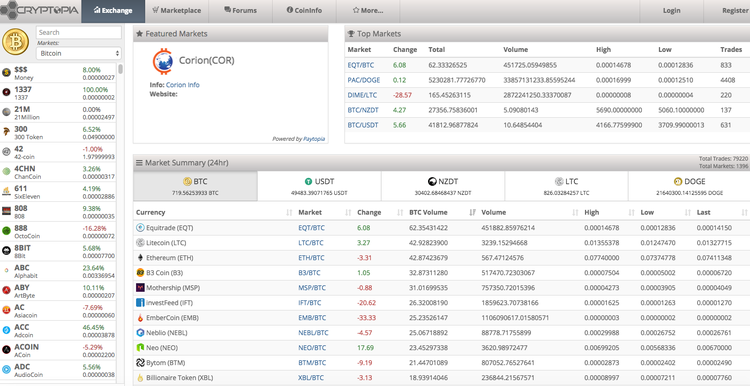 Coinhouse
This Paris-based Bitcoin exchange supports buying Bitcoin with credit and debit cards or bank transfer. CoinHouse has accumulative fees, meaning that the more Bitcoins you buy from this platform the less you pay.
Pros:
Buy bitcoin with a credit card
Buy bitcoin with Neosurf prepaid cards
After initial verification, bitcoin is delivered instantly
Cons:
Fees might range from 6-10%