​The research company called Digital Asset Research (DAR) has caught TRON in plagiarism.
DAR claims that TRON partially copied the code from other cryptocurrency projects. Some parts were taken from Ethereum. At the same time, the project tried to disguise the fact of borrowing and its developers wanted to complicate the identification of the source code and changed the file names.
At the end of last year, TRON was already accused of violating LGPL's license. Then, the Java-Tron client used one of the first Ethereum libraries - EthereumJ, which was not mentioned in the project. Later, the license was added to 14 files. Despite this, DAR researchers discovered other files from EthereumJ which were replicated and slightly modified.
"Although the project later added the relevant LGPL license language to 14 of the files, we found several instances of code that was copied verbatim or slightly modified from EthereumJ, still without appropriate reference," DAR wrote.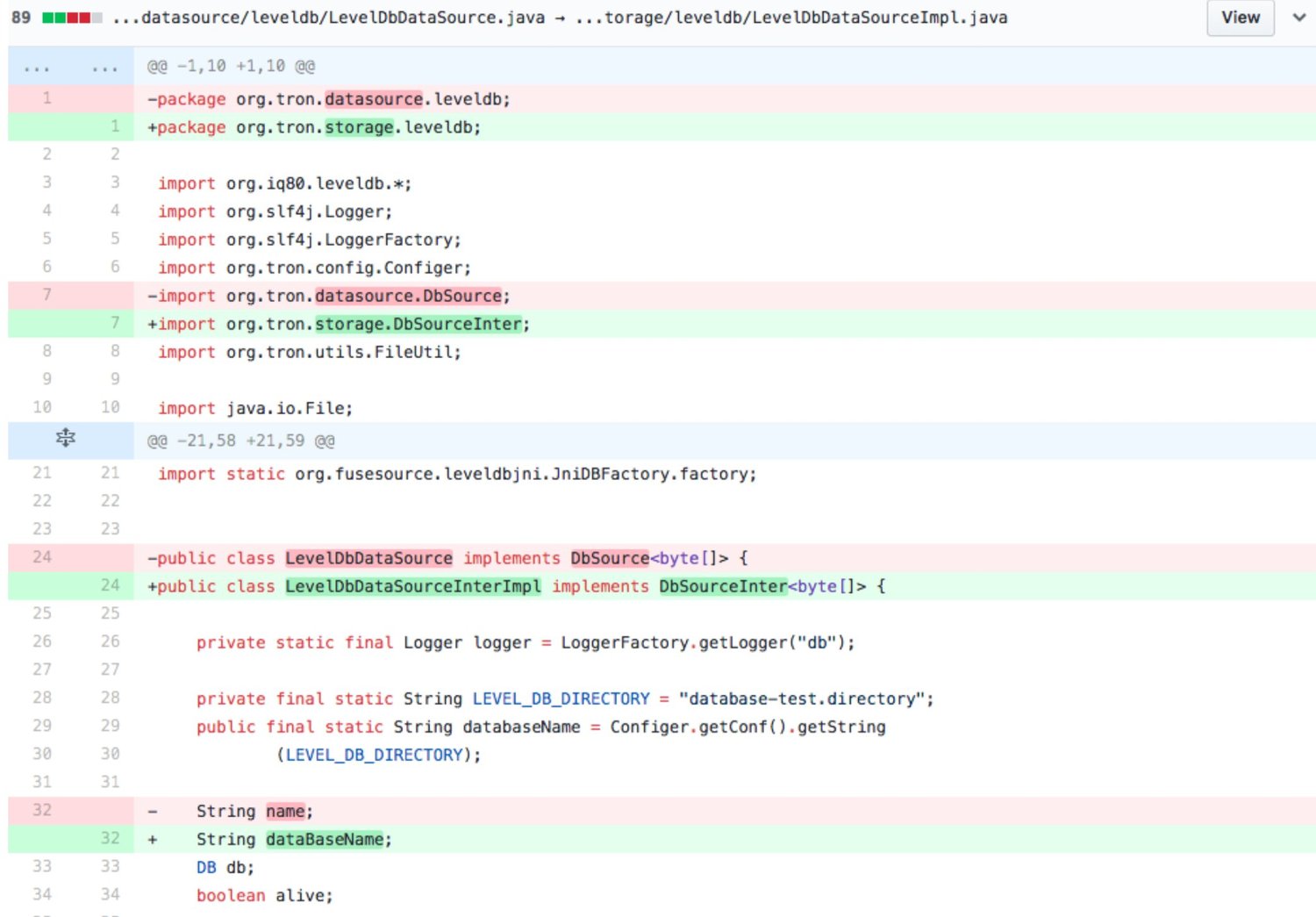 DAR provided this image to CNN.
The project is threatened not only by legal problems but TRON may face a number of technical difficulties. DAR claims that copying parts of a product with a different architecture can adversely affect security. Some vulnerabilities can not touch the original product. Copies are already at risk.
DAR performs technical expertise of projects for its clients who are interested in investments. Expertise includes a review of the entire codebase.
On June 25, cryptocurrency TRON will switch to a new standard of a TRX tokens. In what's been dubbed as TRON 'independence day', the old tokens will be replaced by those backed by their own blockchain.