The price of digital currency Litecoin (LTC/USD) rallied on Wednesday, while Bitcoin (Bitcoin) and the other major cryptocurrencies moved higher.
Litecoin appreciated 33,03% over the past 24 hours and is currently trading at $210, according to CoinMarketCap.com.
The price jump saw Litecoin overtake Cardano to become the fifth largest cryptocurrency by market cap.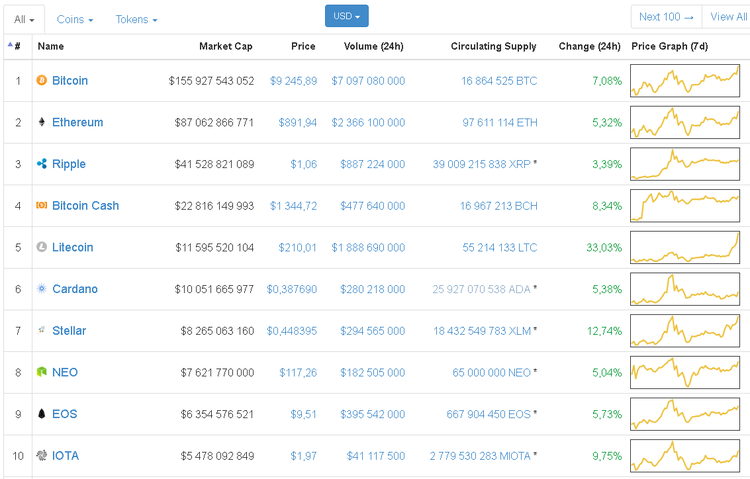 Prices were boosted following reports that LitePay, a payment infrastructure for Litecoin is set to be launched as soon as 26 February.
Bitcoin is up 7,8% an is trading at $9,245. Other major cryptocurrencies are also trading higher, with Ethereum (ETH/USD) climbing around 5.32% to $891.
The third largest cryptocurrency Ripple gained around 3.39% to trade at $1.06.