Bitcoin (Bitcoin) extended its sharp tumble of the past 24 hours, skidding more than 11% on Wednesday, and is trading below $11,000, according to CoinMarketCap.com.
As the price of major cryptocurrencies including Bitcoin, Ethereum (ETH/USD) and Ripple fell sharply, that market cap declined by Tuesday evening to a low of $450.5 billion, and the price of some coins recovered slightly from that low. The total market cup currently stands at $515,5 billion.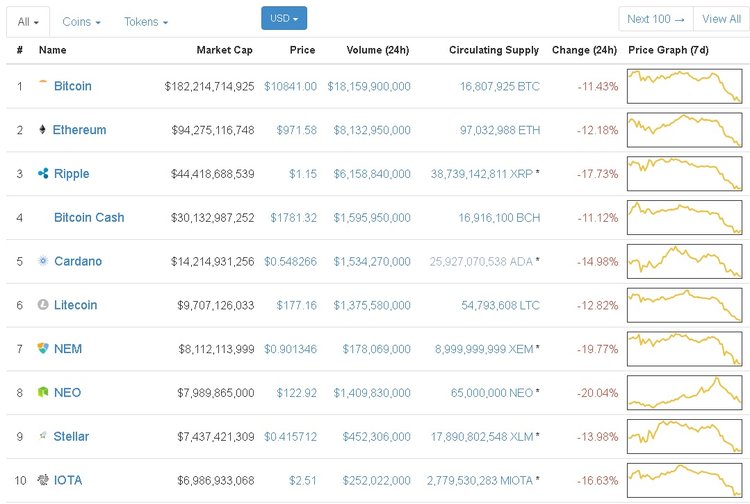 The sell-off appeared to be sparked by worries over tighter regulation in the key markets of South Korea and China.
Last week, South Korea's justice minister said that his ministry was preparing a bill that could ban trading via some cryptocurrency exchanges. Other ministers within the government later softened their stance.
On Tuesday, Reuters reported that the Chinese central bank urged authorities to ban the centralized trading of virtual currencies.