Ethereum (ETH/USD) has crossed the price of $1,000 for the first time in history, CNBC reported.
It's currently trading at $1,033 with a market cap of over $100 billion, according to CoinMarketCap.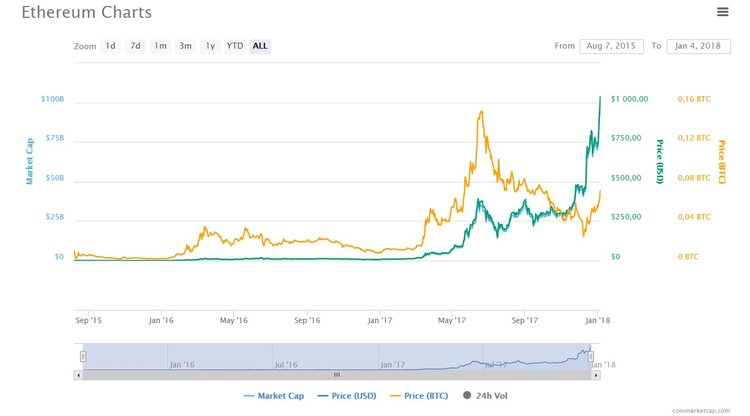 Ethereum recently lost its long-held place as the second-largest cryptocurrency to Ripple, which has had an absolutely incredible rally that started on Dec 12: from about $0.25 to the current price of $3.70 per XRP, and a market cap of $144.6 billion.
Ethereum creator Vitalik Buterin said in a blog post Tuesday that the non-profit foundation that oversees the blockchain network was launching two new subsidy programs to support research into the scalability and development of the distributed ledger.
Distributed ledgers store vast amounts of transactions on a decentralized network of computers.
Thursday also saw the overall cryptocurrency market cap jump past $770 billion, marking new highs just weeks after a correction saw the figure drop to $418 billion.