Tesla CEO (NASDAQ: Tesla [TSLA]) Elon Musk has threatened to remove himself from the White House advisory council if President Donald Trump withdraws the US from the Paris climate agreement.
"Don't know which way Paris will go, but I've done all I can to advise directly to POTUS, through others in WH & via councils, that we remain," Musk wrote on Twitter.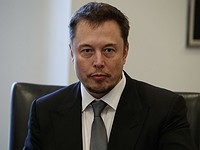 In response to a question about what he would do if the US pulled out of the Paris agreement Musk wrote that he would "have no choice but to depart [the] councils in that case."
The billionaire businessman is among 18 business leaders on the president's Strategic and Policy Forum.
Musk is also part of the president's manufacturing jobs initiative.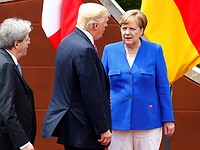 Former US President Barack Obama signed the Paris climate agreement in 2015 but Mr Trump has signalled that he will undo his predecessor's commitment to reduce carbon emissions by 26 percent to 28 percent by 2025.
Mr Trump wrote on Twitter yesterday that he will make a decision "over the next few days".