The long-running tragicomedy over Toshiba's results continues with the troubled conglomerate announcing that it will be unable to present its audited annual business results for the fiscal year ended March at its general shareholders meeting on June 28.
Toshiba has not submitted its results to regulators due to a dispute with its auditor PricewaterhouseCoopers Aarata (PwC) over a writedown at its recently-declared bankrupt Westinghouse nuclear business.
While Toshiba will not reveal its results at its shareholder meeting the company said it continues to work with PwC with the aim of filing its securities report by its June 30 deadline.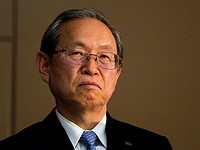 Should Toshiba once again fail to meet its obligations the company faces the risk of being delisted from the Tokyo Stock Exchange.
Earlier this month the company reported a massive 950 billion yen ($8.4 billion) net loss for the fiscal year ended March with losses at its bankrupt US unit Westinghouse weighing heavily.
Toshiba released the numbers as projections rather than results as it had been unable to come to an agreement with PwC over last quarter's result.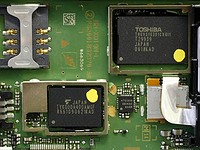 The loss was about double the 460 billion yen ($4.1 billion) loss reported the previous financial year.
Toshiba hopes to return to black in the fiscal year ending in March 2018 with a profit of 50 billion yen ($442 million).