Apple's (NASDAQ: Apple [AAPL]) share price is already sky high but that doesn't mean the ride is over. As the Silicon Valley firm closes in on an incredible $1 trillion market cap, an RBC Markets analyst says there's still money to be made buying Apple stock today.
The iPhone maker's market cap is already more than $800 billion and RBC analyst Amit Daryanani writes that it could cross the trillion-dollar milestone in the next 12-18 months.
"We believe AAPL's current stock price creates an attractive entry point for investors to benefit from its ability to return to revenue and EPS growth in FY17," he wrote.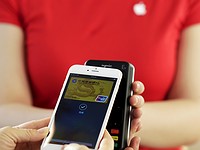 The analyst also backed RBC's "Outperform" rating and upped Apple's price target to $168 per share.
The stock is currently trading around $153 so, at least in the eyes of RBC, Apple's shares could still climb around 11 percent.
The highly-anticipated release of the iPhone as well as the tenth anniversary edition of the iconic smartphone are expected to help drive the result.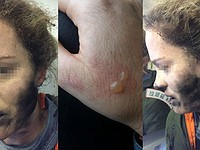 But reaching a $1 trillion market cap is no fait accompli.
Mr Daryanani said Apple must expand its gross margins by 20-30 basis points and its operating margins by 100 basis points.
Retaking the mantle as the world's biggest smartphone maker will help achieve that goal and is perhaps a more realistic target than further growing its share of the tablet market.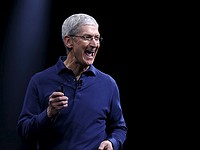 "In our view, the smartphone space is currently a two-horse race where Apple will be one of the winners in continuing to gain market share," Mr Daryanani said.