The price of oil has slumped despite OPEC's announcement that it will extends production cuts until March next year.
Yesterday during the OPEC meeting in Vienna, energy ministers of member and non-member nations pledged to extend their 1.8 million barrel a day output cuts for a further nine months to the end of March, 2018.
The cuts were intended to prop up the oil price but it slumped in the immediate aftermath of the meeting and is around five percent lower today.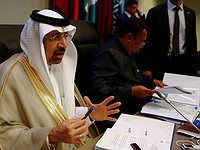 Brent crude fell $2.60 to $51.36 a barrel yesterday and was trading at $51.47 this morning.
West Texas Intermediate gave up $2.58 to $48.78 a barrel yesterday and had was fetching $48.82 this morning.
Virendra Chauhan, oil analyst at Energy Aspects in Singapore, said the market had already priced in further production cuts after Saudi Arabia and Russia said earlier this month that a nine-month extension to the cuts was necessary.
"With Russia and Saudi announcing nine months (of extended cuts) a week before, this was already priced in, so the market wanted the "over-and-above" which didn't come – hence the sell-off," Mr Chauhan told Reuters.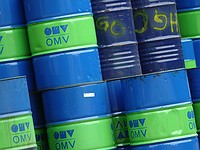 Neil Wilson at ETX Capital said that OPEC has "bottled it" by making cuts that were too small to lift oil prices, especially with US shale producers increasing production to fill the gap.
"Having said they'd do whatever it takes, OPEC is looking a bit toothless now," he told the BBC.

"Faced with kind of glut and the scale of the market, the cartel would be better off cutting a lot deeper but for less time than trying to prolong fairly timid cuts."