OPEC members have agreed to extend production cuts for a further nine months in a bid to prop up the sagging oil price.
The new commitment to reduce output by up to 1.8 million barrels per day will take the cuts to March next year.
Maintaining the same level of production through March 2018 "is a very safe and almost certain option to do the trick," Saudi Arabian Oil Minister Khalid Al-Falih said at the OPEC meeting in Vienna.
"It's likely we'll be balanced earlier than later," he said.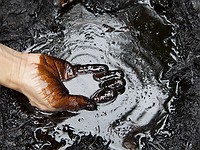 OPEC members Libya and Nigeria will remain exempt from the production decreases.
The oil price slumped in the wake of the cuts. West Texas Intermediate Crude futures were trading around $52 a barrel at the start of the session but plunged to around $50.43 a barrel immediately after the cuts were announced.
A number of non-OPEC producers are also expected to reduce their output, led by Russia, which lowered its production in tandem with OPEC members in January.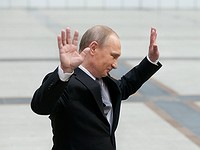 The cuts have helped keep the oil price around the $50 a barrel level after at least three years of depressed oil prices that caused sharp drops in energy companies' revenue.
Crucially, US oil producers are not taking part in the cuts and have even increased production, encouraged by the relatively higher price and lower production costs, particularly in the shale sector.