The US government has sued Fiat Chrysler, alleging the automaker used illegal software to allow its diesel engines to cheat emissions tests.
The lawsuit, filed in Detroit federal court yesterday, says the Italian-American company placed undeclared "defeat devices," or auxiliary emissions controls, in 2014-2016 Fiat Chrysler diesel vehicles.
Fiat Chrysler is accused of breaching the federal Clean Air Act and the lawsuit seeks injunctive relief and civil penalties.
The company's shares fell after the lawsuit was announced.
Fiat Chrysler said it was "disappointed" with the lawsuit and will "defend itself vigorously, particularly against any claims that the company engaged in any deliberate scheme to install defeat devices to cheat US emissions tests."
A defeat device is a piece of hardware of software that that interferes with or disables emissions controls under real world driving conditions, even if the vehicle passes formal emissions testing.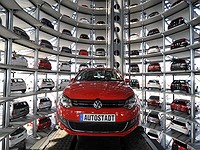 In January, the Environmental Protection Agency and the US state of California accused Fiat of using defeat devices to allow excess diesel emissions in 104,000 2014-2016 Jeep Grand Cherokees and Dodge Ram 1500 trucks.
At the time the EPA said the maximum fine was $4.6 billion.
Fiat Chrysler last week requested environmental approval for its 2017 model Jeep Grand Cherokees and Dodge Rams with updated versions of the software.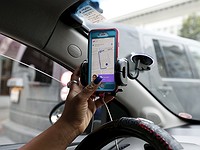 The company said it plans to install similar software on earlier versions of the cars that were the subject of the lawsuit.
Fiat said "these updated software calibrations fully address EPA's and [California regulators'] concerns and can be installed in the [vehicles'] engine control module through a simple software reflash," the company's lawyers wrote in a filing in the San Francisco federal court last week.