Boeing (NYSE: Boeing Company [BA]) has reportedly signed a number of deals with Saudi Arabia worth up to $110 billion to provide the kingdom with commercial aircraft as well as military hardware.
US President Donald Trump, Secretary of State Rex Tillerson and Saudi Arabian leaders took part in a signing ceremony in Riyadh.
"These announcements reaffirm our commitment to the economic growth, prosperity and national security of both Saudi Arabia and the United States, helping to create or sustain thousands of jobs in our two countries," Boeing CEO Dennis Muilenburg said in a statement.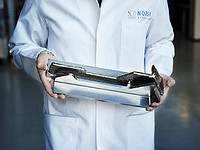 The Saudi will purchase up to 48 Chinook helicopters, associated support services and guided weapons systems, Boeing said.
The kingdom also plans to purchase P-8 surveillance aircraft.
Boeing also said it will also hold talks with Saudi Gulf Airlines over the sale of up to 16 widebody airplanes, expected to include the 777 and/or 787 aircraft.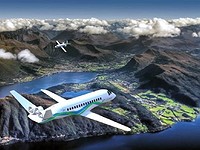 The aerospace company will also form two joint ventures with Saudi Arabia. One which will provide "sustainment services for a wide range of military platforms," Boeing said. And a separate joint venture to "provide support for both military and commercial helicopters."
Saudi Arabia is seeking to strengthen military and economic ties with the United States under the Trump administration and has already struck a number of large deals with US companies including General Electric (NYSE: General Electric Company [GE]) and Exxon (NYSE: Exxon Mobil Corporation [XOM]).