Singapore Airlines has posted its first loss in five years on lower ticket prices and higher fuel costs.
The airline reported a net loss of $99.3 million for the quarter ended in March, its first quarterly loss since the same period in 2012.
For the financial year ending the same month, net profit was down 55 percent to $258.9 million.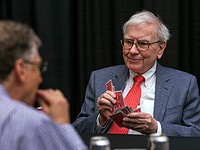 Revenue for the quarter was flat year-on-year at $2.67 billion despite strong passenger traffic.
Passenger yields tightened amid intense competition on prices. The result was also heavily influenced by a more than 50 percent jump in the average price of fuel.
Singapore's fuel bill grew five percent, pushing up total expenditures by four percent.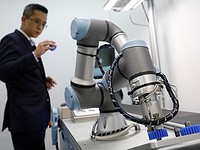 "Intense competition arising from excess capacity in major markets, alongside geopolitical and economic uncertainty, continue to exert pressure on yields," the company said in a statement.
Over the full year, revenue dipped 2.4 percent to $10.67 billion.
An $83.2 million fine by the European Commission also weighed on the result. The EU's competition regulator fined 11 airlines, including Singapore Airlines, for colluding to fix cargo prices more than ten years ago.