Chinese e-commerce giant Alibaba (NYSE: Alibaba Group Holding [BABA]) has missed its earnings, dragged down by a higher tax bill and acquisitions.
The company reported adjusted fourth quarter earnings-per-share of 4.35 yuan (63 cents), just off the 4.51 yuan average of estimates compiled by Bloomberg.
That was despite a massive 60 percent increase in revenue, which did beat expectations.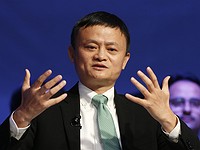 Revenue climbed to 38.58 billion yuan ($5.60 billion), compared to analysts average forecast of 36 billion yuan, according to Thomson Reuters.
Revenue from the Alibaba's core e-commerce business was up 47 percent to 31.57 billion yuan, a 45 percent rise increase on the last quarter.
Revenue from cloud computing doubled to $314 million and its digital media and entertainment revenue more than tripled to $571 million.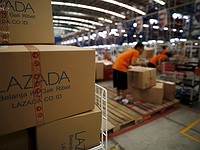 The company also revealed that it will embark on a $6 billion share buy-back program over the next two years.
Alibaba shares tumbled 3.9 percent in pre-market trade.