The European Union will reportedly launch legal action against Italy for failing to properly investigate claims that Fiat Chrysler (NYSE: Fiat Chrysler Automobiles [FCAU]) cheated on emissions-tests in the aftermath of the Volkswagen dieselgate scandal.
The EU has reportedly become frustrated with the governments of some member states which have been accused of colluding with automakers over diesel vehicles that emit excessive amounts of nitrogen oxide (NOx).
EU regulators say Italy has not convinced them that "defeat devices", which interfere with or disable emissions controls under real world driving conditions, even if they have passed emissions tests, are justified.
"They (Italian authorities) still need to provide additional information that would convince us that the devices used in Fiat models are justified and can therefore be considered legal," an EU source told CNBC.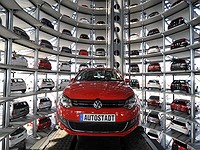 The Italian transport ministry was unavailable to comment but in February, said new tests showed that Fiat Chrysler vehicles did not contain illegal engine software.
The EU banned defeat devices back in 2007 but the issue has come under new scrutiny in the wake of the Volkswagen emissions scandal.
Despite the ban a number of vehicles still contain defeat devices under an exemption in the rule that allows car makers to switch off emission control systems when necessary for safety or to protect engines.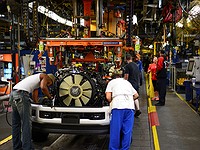 Last December, the European Commission launched cases against five nations, including Germany, Britain and Spain, for failing to police the car industry adequately.
Germany has also accused Fiat Chrysler of Italy of using an illegal devices on its Fiat 500X, Fiat Doblo and Jeep Renegade models to reduce emission controls after 22 minutes, which is slightly longer than the official testing period.
Germany asked the EU to mediate the dispute, which came to an end in March.
The European Commission is currently trying to change the current car approval system, which allows a vehicle to be sold in the EU's 28 member states after the vehicle has received approval in a single EU member nation.