As the world deals with the fallout of the WannaCry cyber attack Disney (NYSE: Walt Disney Company [DIS]) has revealed that hackers have threatened to release one of their upcoming films unless a ransom is paid.
CEO Bob Iger did not reveal which film was the subject of the threat but reports suggest the film being held to ransom is Pirates of the Caribbean: Dead Men Tell No Tales starring Johnny Depp.
Mr Iger said Disney has refused to pay the ransom and is cooperating with a police investigation into the alleged cyber attack.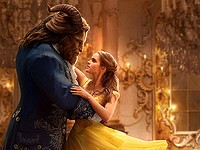 He said that the hackers had demanded an undisclosed sum be paid in Bitcoin and threatened to release the film in 20-minute snippets if payment was not forthcoming.
The film is due to be released in the US on 26 May.
Netflix was the target of a similar threat last month when hackers released the latest series of hit show Orange is the New Black after the streaming firm refused to pay a ransom.