Ford (NYSE: Ford Motor Company [F]) will reportedly axe 10 percent of its global workforce in a bid to improve profits.
The auto maker refused to confirm or deny the claim but said in a statement that it was committed to its plans to "drive profitable growth".
"Reducing costs and becoming as lean and efficient as possible also remain part of that work. We have not announced any new people efficiency actions, nor do we comment on speculation," the statement said.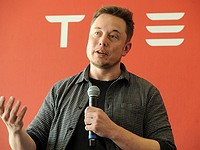 Ford has 200,000 employees around the world, about half of which work in North America.
The report comes as Ford embarks on a plan to cut $3 billion in costs this year to lift profitability in 2018.
Some commentators have also suggested the job cuts could be a way to arrest the decline in Ford's share price, which has plunged almost 40 percent since CEO Mark Fields assumed his position in 2014.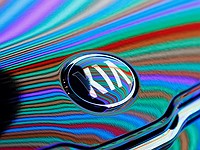 The collapse in Ford's stock recently led to the company's market capitalisation being overtaken by electric maker Tesla (NASDAQ: Tesla [TSLA]).
Ford shares edged around two percent higher on the news but there could be political repercussions with US President Donald Trump having previously praised automakers such as Ford for helping create US jobs.
The president applauded the company's decision earlier this year to abandon plans to build a new plant in Mexico and instead invest in US factories.