Toshiba has reported a massive 950 billion yen ($8.4 billion) net loss for the fiscal year ended March with losses at its bankrupt US unit Westinghouse weighing heavily.
The Japanese conglomerate released the numbers today as projections rather than results as it has been unable to come to an agreement with its auditor over last quarter's result.
The loss was about double the 460 billion yen ($4.1 billion) loss reported the previous financial year.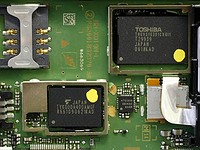 Toshiba hopes to return to black in the fiscal year ending in March 2018 with a profit of 50 billion yen ($442 million).
The problems at Westinghouse, which Toshiba acquired in 2006, have forced the electronics maker to put its prized memory chip business up for sale.
However, those plans have hit a roadblock with Toshiba's US joint venture partner Western Digital (NASDAQ: Western Digital Corporation [WDC]), demanding that the Japanese firm not sell the unit to anyone else.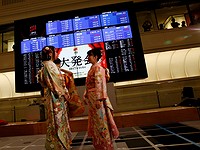 A number of Western Digital's SanDisk subsidiaries have reportedly filed a request for arbitration with the ICC International Court of Arbitration over its NAND flash-memory joint ventures with Toshiba.
The request is aimed at blocking Toshiba's sale without SanDisk's consent, which it says would violate their joint venture agreement.
The arbitration will take place in San Francisco, it said Sunday in a statement.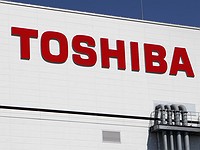 Toshiba president Satoshi Tsunakawa said he does not think Western Digital will be able to stop the sale.