Waymo's battle against Uber will play out in public after a judge ruled that the ride-hailing firm cannot force the theft of trade lawsuit into private arbitration.
The self-driving technology firm alleges its former employee Anthony Levandowski stole thousands of confidential Waymo documents before starting his own self-driving truck company and eventually joining Uber as head of its self-driving unit.
Uber argued that the case should have been held in private arbitration because of a clause in Mr Levandovski's contract that stated that any disputes between Waymo and Mr Levandowski should be settled in arbitration.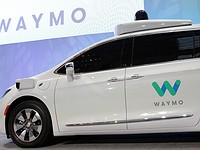 However, United States District Judge William Aslup disagreed, writing in his decision that Uber's accusations that Waymo had used "'artful' or 'tactical' pleading to evade its arbitration obligations" were "unwarranted".
"This was a desperate bid by Uber to avoid the court's jurisdiction," a Waymo spokesman said in a statement. "We welcome the court's decision today, and we look forward to holding Uber responsible in court for its misconduct."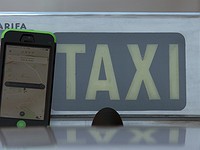 Uber said in a statement that it was "unfortunate that Waymo will be permitted to avoid abiding by the arbitration promise it requires its employees to make".
"We remain confident in our case and welcome the chance to talk about our independently developed technology any forum," the spokesman said.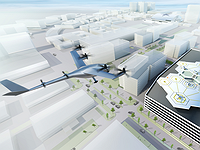 Uber is still awaiting a decision from the judge on Waymo's request for an injunction to prevent the ride-hailing firm fro using its technology while the case proceeds.
If an injunction is granted it could cripple Uber's efforts to develop a self-driving car at a time when competition in the industry is fierce.