China's Tencent Holdings has taken its stake in US-based games studio Pocket Gems to 38 percent with a new $90 million investment.
Pocket Gems was founded in 2009 and is known for its interactive storytelling game "Episode" and 3D strategy game "War Dragons".
Tencent, which is one of the largest games companies in the world, reportedly bought 20 percent of Pocket Gems in 2015 for $60 million.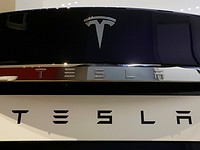 The money from the latest fundraising will be used to increase staff numbers and help progress an already in development studio focused on making new multiplayer titles.
Pocket Gems CEO Ben Liu told TechCrunch that Tencent had been collaborating with his company on game development but so far no Pocket Gems are available in Chinese or with localised gameplay for China.
"Our hope is [to be in China] but we're not there yet," Mr Liu said.

"Tencent are really expert at taking things that work in the West and making Chinese versions of them, plus they have so much reach, partnerships with celebrities and understand the Chinese media."