Boeing's (NYSE: Boeing Company [BA]) 737 MAX jetliners will not be able to return to the skies until their engines are re-approved by the US aviation regulator after the new aircraft were grounded by engine problems.
It could become a serious problem for Boeing if test flights do not resume quickly and cause the aircraft maker to delay the first deliveries of the $100 million planes.
Boeing had planned to deliver the first of the planes this month but on revealed on Wednesday that it had suspended test flights due to a quality issue with some of the low-pressure turbine discs in the engine, known as the LEAP-1B.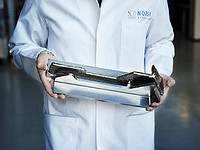 Boeing and engine maker CFM International must now submit data to the US Federal Aviation Administration (FAA) so the regulator can "review it and determine that those engines can be cleared for flight," CFM spokeswoman said Jamie Jewell said.
CFM is a joint venture between General Electric (NYSE: General Electric Company [GE]) and France's Safran SA.
Ms Jewell said the nickel-based alloy discs had a flaw from forging that could make them prone to cracking.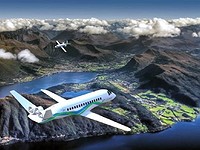 She added that discs from a second supplier were not affected.
The engines with the affected discs will now be sent to sent to CFM facilities in the US and France for inspection and possible repair.
Ms Jewell said it would not take long for the engines to be installed as soon as permission to resume flights is granted.