The US ban on large electronic devices from some Middle Eastern airports could reportedly be extended to Europe, which could impact some American airlines.
Air France and German carrier Lufthansa have both said they are preparing for an extension of the ban, which was introduced by the Trump administration in March.
"We are in contact with our partners and the authorities, and we're preparing for the possibility," Air France spokeswoman Ulli Gendrot told Bloomberg.

"We understand that there's a meeting in Washington with airlines on this topic today, so we should know more after that."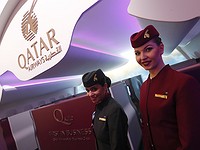 Spokesman Dave Lapan of the US Department of Homeland Security said DHS Secretary John Kelly "hasn't made a decision but we continue to evaluate the threat environment and have engaged in discussions with airline representatives and other stakeholders about the threat."
Mr Kelly will brief Senators about threats and airline issues will reportedly be on the agenda.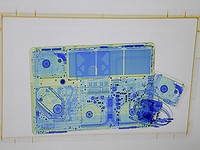 The US move was quickly followed by the UK but was not an exact replica with some different nations and airlines affected.
The original ban was introduced on March 21 with electronic items larger than a smartphone banned from eight countries, including major hubs such as Dubai, Abu Dhabi and Istanbul.
The ban was prompted by fears that terrorist groups were becoming increasingly sophisticated at concealing bombs inside electronic devices such as laptops.