News Corp has reported higher than expected quarterly revenue due to an increase in its digital real estate business and ad revenue growth.
Third quarter revenue rose five percent to $1.98 billion while analysts had forecast $1.88 billion.
Earnings per share came in at seven cents, up from the five cents analysts had expected.
News Corp's ad revenue edged 5.1 percent higher to $705 million.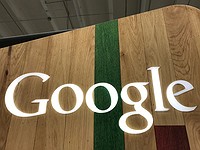 The Rupert Murdoch-owned company also attributed the numbers to to an expansion in their Digital Real Estate Services, which grew traffic, profits and revenue.
Revenue in News's digital real-estate business surged almost 13 percent to $219 million.
The News Corp-owned Wall Street Journal also helped achieve the result with its digital subscriber base growing to 53 percent of total subscriptions from 44 percent year-on-year.
CEO Robert Thomson said the increase in subscribers showed there was an appetite for "premium news" and "thoughtful commentary" even in a deteriorating newspaper market.
Shares in the Australian-listed company closed more than three percent.