Snap Inc (NYSE: SNAP [SNAP]) is spoilt for choice when it comes to potential media partners, with TV networks falling over each other to make original content for the Snapchat owner.
Snap has already signed original show deals with NBC Universal, Turner, A+E Networks, Discovery, BBC, ABC, ESPN, Vice Media, Vertical Networks, the NFL and Metro-Goldwyn-Mayer Inc and is reportedly in talks with CBS and Fox.
And the company will need a steady stream of content to meet its goal of airing two to three new episodes of original shows per day by the end of the year.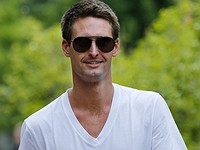 The three to five minutes episodes will be housed in the 'Stories' section of the Snapchat app, where users can browse photos from friends as well as content from media outlets.
It is hoped the new offering will keep the app's 158 million users engaged and also provide new advertising space.
As well as reality TV shows Snap is hoping to commission scripted dramas, daily news shows, horror, documentaries, animated shows and more.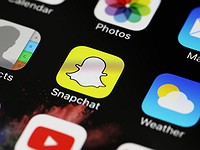 If scripted shows prove popular Snap has said it could make changes to its app to allow users to access previous episodes. Shows that have appeared on the app so far have disappeared within 48 hours.
Under current arrangements the content producers receive a cut of ad revenue rather than up-front payments.
And Snap hopes to continue the revenue share deal well into the future.
"When you start cutting checks in the early days, you get sucked into a cycle, Snap's vice president of content," Nick Bell said.
He said Snap is working towards building an ad-based business model that will make shows profitable for creators within three to five years.