Alitalia will file for bankruptcy after workers voted against a proposed restructure that would have slashed jobs at the the Italian carrier.
The airline said its operations would continue as planned while administrators examine what can be done to reverse the fortunes of the ailing carrier.
The company's board said because of "the serious economic and financial situation of the company, of the unavailability of the shareholders to refinance, and of the impossibility to find in a short period of time an alternative", they had decided to file for bankruptcy.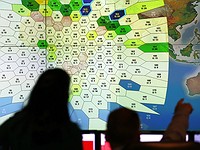 Over the last decade Alitalia has received more than $7.6 billion from the Italian government but risks being grounded unless it receives further funding.
The proposed restructure would have provided Alitalia with the more than $2 billion but workers voted against the plan that would have also cut salaries as well as jobs.
The funds would have been provided by Italian shareholders as well as UAE carrier Etihad, which owns 49 percent of Alitalia.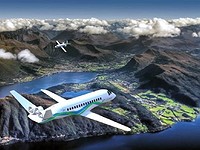 The Italian government has provided the airline with a $430 million bridging loan so Alitalia can continue to operate during the bankruptcy process.
However, it may be the last time the government comes to the carrier's rescue with Italian Finance Minister Pier Carlo Padoan saying the state will no longer pour funds into the carrier.