The world's first flying car is available for pre-order but you'll need a pilot's licence if you want to take the hybrid vehicle to the skies.
Aeromobil first unveiled its flying car in 2014 but the vehicle is now ready to order and has been showcased at the Top Marques car show in Monaco.
The revolutionary vehicle can be used as a car or an aircraft but you will need a pilot's licence to get the full benefit of the vehicle.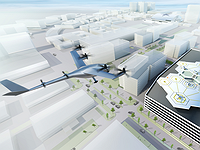 The vehicle has a flight range of around 700km and can travel at speeds of up to 160km/h on the ground and 259km/h in the air.
"AeroMobil cuts travel times compared to traditional airline alternatives, while its powerful engine provides greater range and a more efficient use of energy than most civil helicopters and personal drones," Aeromobil claims on their website.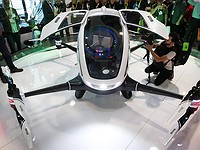 The Aeromobil is powered by an internal combustion boxer engine with a full authority digital engine (or electronics) control (FADEC) unit.
"Additional power and altitude capability have been delivered using the very latest turbocharging techniques and systems," Aeromobil says.

"During flight mode operation, AeroMobil has an available power of 224 kW (300 hp), delivered to the propeller through bespoke transmission.

"On the road, AeroMobil is powered by a hybrid electric system. The generator is the same engine that powers the vehicle in the air; this in turn powers a pair of electric motors located in the front axle."
Aeromobil will produce 500 of the vehicles, which will be sold at at a price between $1.3 and $1.6 million.