US President Donald Trump has proposed slashing the corporate tax rate from 35 to 15 percent as well as allowing US companies to bring home overseas profits at a tax rate of 10 percent versus 35 percent now, officials said.
As the corporate world and financial markets eagerly await news of the Trump tax plan administration officials have revealed some of the details.
The key feature is the sharp reduction in the corporate tax rate as well as Mr Trump's campaign pledge to bring billions of dollars to the United States by cutting the rate of tax companies pay to bring their overseas profits home.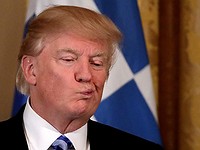 The plan also calls for the top tax rate on pass-through businesses, including small business partnerships and sole proprietorships, to 15 percent from 39.6 percent, an official said.
The proposal will not include a "border-adjustment" tax on imports that Mr Trump had flagged during his campaign as a way of clawing back some of the budget losses brought about by the drastic drop in tax revenue.
The plan could therefore add billions of dollars to the United States' deficit with no new tax proposals to recover lost revenue.
The tax plan will be unveiled this afternoon, potentially by Treasury Secretary Steve Mnuchin.
Mr Mnuchin said the tax cuts would pay for themselves through economic growth but many economists have rubbished the suggestion.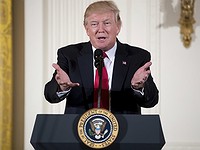 Critics of Mr Trump have also attacked the tax proposal, saying that the president himself will be a great beneficiary of the changes.
Frank Clemente, executive director of the democratic activist group Americans for Tax Fairness, said cutting the top tax rate for pass-through businesses could benefit Mr Trump himself.
"In trying to slash taxes for pass-through business entities, Trump is seeking to dramatically reduce his own tax bill," he said in a statement.