The words "Made in China" can be found on thousands of products around the world and you can now add aircraft carriers to the list with the Chinese Navy unveiling the nation's first homemade seagoing airbase.
The giant warship was launched in northeastern China's port city of Dalian today but is not expected to enter service until 2020.
China's state news agency Xinhua said the launch "shows our country's indigenous aircraft carrier design and construction has achieved major step-by-step results."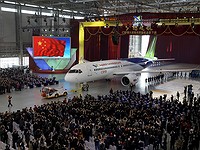 While the carrier was launched amid much fanfare little is known about the navy's newest weapon.
However, Beijing has revealed that the ship builds on the experience China gained by re-fitting an aircraft carrier bought from Ukraine in 1998.
It weighs 50,000 tonnes and unlike its nuclear-powered US peers runs on an oil-fuelled steam turbine power plant.
That limits the weight of payloads its planes can carry, its speed and the amount of time it can spend at sea.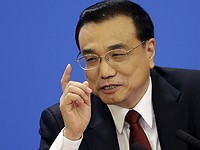 China's near neighbour and rival Taiwan has claimed that China is building a second aircraft carrier but Beijing has denied this.
But it may not be long before the orders roll in for more with experts saying that China needs at least six aircraft carriers.
The new hardware could be particularly useful as China continues to flex its muscles in regard to disputed islands in the South China Sea.