The grounds of English Premier League club West Ham United and soon to be promoted Newcastle United have been raided as part of a fraud probe.
Her Majesty Revenue and Customs (HMRC) said it had deployed 180 officers in the UK and France and that a number of men connected to the clubs had been held.
The arrests were connected to a suspected income tax and National Insurance fraud, a spokesman said.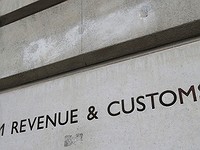 "Investigators have searched a number of premises in the north east and south east of England and arrested the men and also seized business records, financial records, computers and mobile phones.

"The French authorities are assisting the UK investigation, have made arrests and several locations have been searched in France.

"This criminal investigation sends a clear message that, whoever you are, if you commit tax fraud you can expect to face the consequences.

"As this is an ongoing investigation, HMRC is unable to provide any further detail at this time."
West Ham United said in statement it was "cooperating fully with HMRC to assist their inquiries."