British AI startup Babylon has raised $60 million for its app that lets remote patients received medical consultations via their smartphones.
Combined with last year's fundraising Babylon is now valued at $200 million.
The company's medical chatbot app has been downloaded more than one million times by users in the UK, Ireland and Rwanda.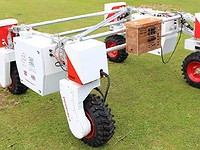 The app allows people to describe their medical condition and ask questions.
The chatbot tries to diagnose the condition and offer advice but can also recommend a video call consultation with a doctor if the need arises.
Customers in the UK pay around $32 for a consultation while the fee in Rwanda, where Babylon has 450,000 users, is less than $1.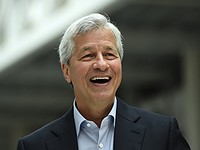 Babylon founder and CEO Ali Parsa, said the new funding would help develop technology and expand the app to other countries.
"We are looking at 11 to 12 countries," he told Business Insider.

"Babylon scientists predict that we will shortly be able to diagnose and foresee personal health issues better than doctors, but this is about machines and medics co-operating not competing. Doctors do a lot more than diagnosis: artificial intelligence will be a tool that will allow doctors and healthcare professionals to become more accessible and affordable for everyone on earth. It will allow them to focus on the things that humans will be best at for a long time to come."