China has taken another key step towards becoming a major commercial airline manufacturer after the C919 completed its ground trials in Shanghai yesterday.
The Commercial Aircraft Corporation of China, or Comac, aircraft successfully raced down the runway at Pudong International Airport and lifted its front wheel off the ground before slamming on the brakes.
As unremarkable as it seems the test is crucial to ensure the C919 is capable of safely stopping on the runway in the event of an emergency.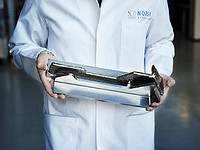 With that hurdle cleared the aircraft is expected to conduct its first flights next month.
The C919 is a Chinese made 169-seat aircraft that will allow China to join the small ranks of nations that can produce a large commercial aircraft.
The current members of that exclusive club are Brazil, Canada, France, Germany, Russia, the UK and US.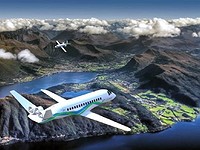 Some of China's state-run airlines have already put in orders for the C919 but those orders were placed in 2010 for delivery this year.
Still, once the C919 does take to the skies it could herald a new era for the aviation industry with China forecast to become the biggest market for commercial aircraft by 2030.