Australia and China have promised not to support the theft of intellectual property or trade secrets from each other under a newly penned deal.
"Australia and China agreed that neither country would conduct or support cyber-enabled theft of intellectual property, trade secrets or confidential business information with the intent of obtaining competitive advantage," Australian Prime Minister Malcolm Turnbull said in a statement.
The deal comes a month Mr Turnbull made the request to Chinese Premier Li Keqiang during his visit to Australia.
Under the agreement the nations will also collaborate on fighting other types of cyber crimes including child pornography and email scams, terrorism and transnational crimes such as money laundering, fraud and corruption.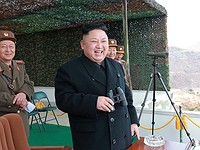 Peter Jennings, director of the Australian Strategic Policy Institute, told the Financial Times the deal made sense because China was the source of most of the cyber attacks on Australia.
He said he had "no doubt" that China was responsible for a cyber attack on the Australian government's Bureau of Meteorology in 2015.
Australia has a similar agreement with the United States but Mr Jennings said he did not expect China to stop targeting Australia.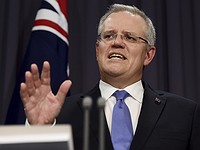 The deal comes as members of the intelligence services from the "Five Eyes" nations, Australia, Canada, New Zealand, the United Kingdom and the United States, meet in New Zealand.