Business leaders have sometimes been accused of lacking the human touch and Alibaba founder Jack Ma expects the trend will go even further with robots moving up from the factory floor to head large corporations.
"In 30 years, a robot will likely be on the cover of Time magazine as the best CEO," Ma said at an entrepreneurship conference in China over the weekend.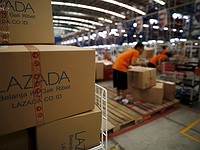 He also painted a dark picture by warning that the economic disruption already caused by the internet would only be exacerbated in the future.
"In the next 30 years, the world will see much more pain than happiness," Ma said.

"Social conflicts in the next three decades will have an impact on all sorts of industries and walks of life."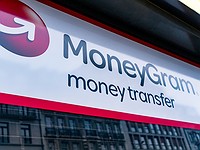 Ma said his dire predictions should come as no surprise because he has been making them for years.
"Fifteen years ago I gave speeches 200 or 300 times reminding everyone the Internet will impact all industries, but people didn't listen because I was a nobody," he said.
The billionaire said robots were faster and more rational than humans and would not be held by back or misguided by emotions.
Although his predictions for the next 30 years were of the doom and gloom variety, Ma believed that technology will ultimately make our life and business better.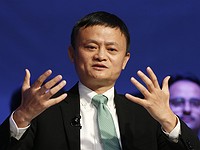 "Machines will do what human beings are incapable of doing," Ma said.
"Machines will partner and cooperate with humans, rather than become mankind's biggest enemy."
If his prediction of a four-day work week comes to fruition, far from being the enemy, robots could be viewed as a worker's best friend
Ma delivered his comments as his firm, Alibaba, continues to fork out billions to expand its e-commerce operations through acquisitions and diversify into businesses as varied as film production and video streaming to finance and cloud computing.
Alibaba had the largest IPO in history when it went public in 2014 and last year recorded more than $14 billion in revenue.