Billionaire Elon Musk has revealed his sci-fiesque start-up Neuralink is aiming to help people with severe brain injuries by linking their brains to computers within four years.
Neuralink has been registered as a medical research firm and will work to develop "neural lace" technology that could allow tiny electrodes to be implanted into the brain.
The technology could help improve memory and also compliment the brain with artificial intelligence.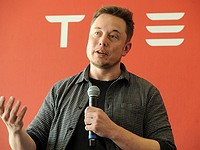 "If I were to communicate a concept to you, you would essentially engage in consensual telepathy," the Tesla CEO (NASDAQ: Tesla [TSLA]) told website Wait But Why.

"There are a bunch of concepts in your head that then your brain has to try to compress into this incredibly low data rate called speech or typing.

"If you have two brain interfaces, you could actually do an uncompressed direct conceptual communication with another person."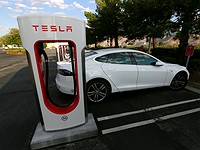 Mr Musk said he hopes the technology will be available to people who have suffered brain injuries because of stroke and cancer lesions in around four years. He added it could take eight to 10 years before it is available to people with no disabilities.
The project will be privately financed by Mr Musk. And while he may not be short of the cash for another start-up, finding time for the venture could prove more difficult.
Mr Musk is the chief executive of electric car maker and battery storage firm Tesla, and the CEO of space cargo company and reusable rocket developer Space X.
He is also involved in a transport project called Hyperloop and another ambitious venture to provide power to the state of South Australia.