The cash crunch appears to have worsened at Chinese tech conglomerate LeEco with the firm reportedly poised to sell a Beijing property it bought for more than $420 million just last year.
The company plans to sell either all or a majority of its Shimao Gongsan retail property by divesting from two firms it owns, according to anonymous sources said to have direct knowledge of the deal.
LeEco bought the firms, which control the property, for $424 million last May.
The news comes just a month after it was revealed that LeEco is selling a Silicon Valley property it also bought last year for $250 million.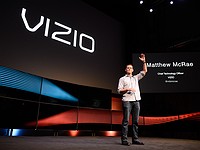 One of the sources said the Beijing property sale was "part of rationalizing the core businesses".
LeEco began its meteoric rise 13 years ago when it was nothing more than a Netflix type video website in China.
The company has since expanded to consumer electronics and has set itself the ambitious goal of challenging electric car maker Tesla (NASDAQ:TS:A.NASDAQ).
A move to improve cash flow had been foreshadowed by LeEco founder and CEO Jia Yueting, who in November wrote to staff that the firm was facing "big company disease" and a growing cash crunch.
However, selling the Silicon Valley Palace of Fine Arts was probably not the billionaire's first plan.
Just a prior to penning the gloomy letter Jia expressed a desire to establish the company's North American headquarters at the site.
The Palace of Fine Arts will now reportedly go to Chinese developer Genzon Group in a $260 million deal, according to Reuters citing an anonymous insider.