General Motors (NYSE: General Motors Company [GM]) has accused Venezuelan authorities of illegally seizing one of its Valencia auto plant and threatened to take legal action.
"Yesterday, GMV's (General Motors Venezolana) plant was unexpectedly taken by the public authorities, preventing normal operations," GM said in a statement.

"In addition, other assets of the company, such as vehicles, have been illegally taken from its facilities."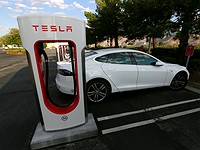 The company said the seiziure would have a devastating effect on GM's 2,678 employees, its 79 dealers and its suppliers.
Venezuela's Ministry of Information has not commented on the seizure.
It comes against a backdrop of growing political and economic instability.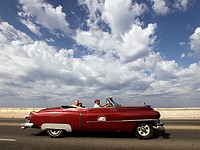 The situation has hit the car industry hard with some automakers barely able to maintain production due to a lack of raw materials brought about by currency controls and stagnant local production.
The situation prompted Ford (NYSE: Ford Motor Company [F]) to cut its losses and abandon its Venezuelan operations at a cost of $800 million.
But car makers are not the only firms affected by the crisis with a number of other multinationals in sectors such as food and pharmaceuticals pulling out of the country.