eBay (NASDAQ: eBay [EBAY]) has forecast lower second quarter profits as it prepares to embark on a spending spree in a bid to catch up to rival Amazon (NASDAQ: Amazon.com [AMZN]).
eBay has been shifting the focus of its e-commerce platform from auctions to fixed-price sales and easier to navigate product landing pages.
To tout its revamped look the company plans to continue spending heavily on marketing campaigns, such as a rare television ad campaign launched ahead of the holiday sales period last year.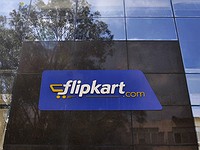 eBay's sales and marketing spend rose 4.5 percent to $562 million in the first quarter while product development expenses surged 16.3 percent to $278 million.
The company is hoping the investments will pay off in the long term because the short term ramifications are not positive, according to eBay's forecasts.
eBay's vice president and CFO chief Scott Schenkel said second quarter profits would be impacted by "increased investment to drive improved user experiences and to market our brand".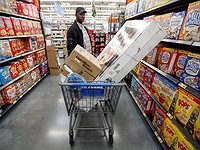 The online retailer is predicting second-quarter adjusted profit of 43 to 45 cents per share, lower than the 47 cents per share forecast by analysts, according to Thomson Reuters.
ebay's first quarter net income came in at to $1.04 billion, or 94 cents per share. A sharp increase on the $482 million, or 41 cents per share, booked last year.
Excluding one-time items, eBay earned 49 cents per share, just above analysts' average expectation of 48 cents per share.
Revenue was up 3.7 percent to $2.22 billion, a tick above the $2.21 billion analysts had predicted.
In pre-market trading eBay's shares were down almost half a percent to $33.86.