Morgan Stanley (NYSE: Morgan Stanley [MS]) has beaten its earnings expectation the day after its Wall Street rival Goldman Sachs (NYSE: Goldman Sachs Group [GS]) missed the mark on lower trading revenue.
Morgan Stanley's first quarter earnings per share came in at $1, higher than the 88 cents analysts had predicted, according to Thomson Reuters.
The firm posted a profit of $1.93 billion, a massive increase on the $1.13 billion, or 55 cents a share, it reported in the first quarter of last year.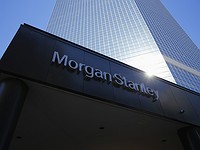 Revenue also beat expectations, coming in at $9.7 billion, as opposed to the $9.266 billion forecast.
The firm was able to grow revenue and beat analysts forecasts in all its main activities including wealth management ($4.1 billion versus expectations of $4.09 billion), Institutional securities ($5.15 billion versus expectations of $4.69 billion), Investment banking ($1.55 billion versus expectations of $1.16 billion), Fixed income trading ($1.7 billion versus expectations of $1.58 billion) and equities trading ($2.0 billion versus expectations of $1.96 billion).
The strong numbers makes Goldman's first quarter results, which fell below expectations, look even worse.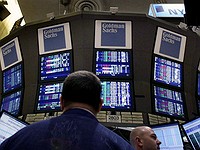 Morgan Stanley CEO CEO James Gorman said the investment bank had reported "one of our strongest quarters in recent years".
"All our businesses performed well in improved market conditions," he said in a statement.

"We are confident in our business model and the opportunities ahead, while recognizing that the environment remains uncertain."