Uber has lost yet another executive. This time it's Sherif Marakby, vice-president of global vehicle programs, who helped launch Uber's self-driving car program.
Mr Maraky joined the company in April last year.
He issued a brief statement to announce his departure but did not reveal why he had followed so many of his peers out the door.
"Self-driving is one of the most interesting challenges I've worked on in my career, and I'm grateful to have contributed to what will soon be a safer future for everyone," he wrote.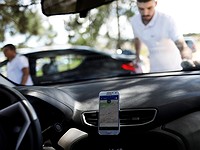 While Mr Markaby's exit was not certain it just seemed like a matter of time before the next senior executive left Uber.
Last week the firm's head of communications Rachel Whestone revealed that he will leave the company.
Her resignation comes less than a month after Uber's former CEO Jeff Jones quit less than six months into the role.
At the time Mr Jones said that his approach to leadership was at odds with the way the company operated.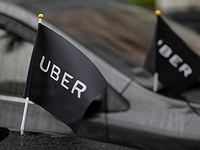 But executive resignations have not been Uber's only problem. In February Chief Executive Travis Kalanick was at the centre of controversy after a video was released showing him berate an Uber driver who complained about cuts to drivers' rates.
That came only days after former engineering executive Amit Singhal was asked to resign amid sexual harassment claims from his time at Google.
Uber's vice president of maps and business platform, Brian McClendon, also left the company at the end of last month to pursue a career in politics in his home state of Kansas.
Also last month, director Raffi Krikorian of Uber's self-driving division announced that he had quit.
Besides from a number of high-level departures, Uber is battling claims it failed to investigate or take action against some of its drivers in California who were allegedly drunk.
Uber is also the subject of a lawsuit from Google's self-driving car division that accuses the company of stealing designs for autonomous car technology.
Uber denies the claims.