US Vice President Mike Pence has told Japan that it wants the nation to further open its markets to US good and hinted that the move could lead the way to talks on a bilateral trade deal.
"Today we are beginning a process of economic dialogue, the end of which may result in bilateral trade negotiations in the future," Mr Pence said during a press conference in Tokyo with Japan's deputy PM Taro Aso on the sidelines of their economic dialogue.

"At some point in the future, there may be a decision made between our nations to take what we have learned in this dialogue and commence formal negotiations for a free trade agreement."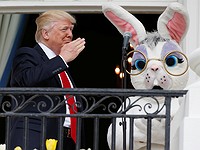 The move reportedly annoyed Japanese policymakers who did not want the economic dialogue, teed up by the US President Donald Trump and Japanese Prime Minister Shinzo Abe during his visit to the US, to be used to discuss two-way trade issues, which could lead to pressure on Japan to open up highly-protected sectors of its economy like agriculture.
Japan was disappointed that the US pulled out of the Trans Pacific Partnership after Mr Trump assumed office and instead expressed a preference for bilateral trade deals.
Mr Pence said the TPP was "a thing of the past".
"When President Trump agreed to this dialogue, he envisioned this as a mechanism for enhancing bilateral commercial relations between the United States and Japan, and achieving results in the near future. And I share that vision and impatience," the vice president said.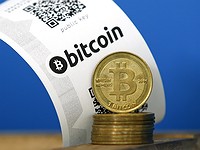 In a statement issued after the talks, both sides said they had agreed the dialogue should produce "concrete results in the near term" and agreed to a second round of talks before the end of the year.
US Commerce Secretary Wilbur Ross said it was "a little bit early to say just what forms things will take, but we are certainly eager to increase our trade relationships with Japan, and to do so in the form of an agreement."