British Prime Minister Theresa May has called for a snap general election in a bid to firm up support for Brexit and to strengthen her bargaining position with the EU.
Ms May is seeking a June 8 election despite one not being due until 2020.
A look at the polls give a clue why Ms May has decided to seek such an early vote with her Conservative Party more than 20 points ahead of the Labour opposition.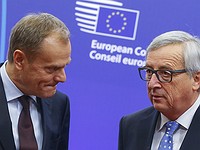 An election win in her own right would also allow the PM to consolidate her power within the party after stepping up to replace former prime minister David Cameron, who resigned in July last year after opposing the successful Brexit referendum.
In her announcement Ms May said there was division in the parliament that would "risk our ability to make a success of Brexit".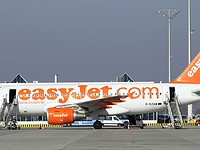 "I have concluded the only way to guarantee certainty and security for years ahead is to hold this election," she said.

"Our opponents believe because the government's majority is so small that our resolve will weaken and that they can force us to change. They are wrong.

"They underestimate our determination to get the job done and I am not prepared to let them endanger the security of millions of working people across the country, because what they are doing jeopardises the work we must do to prepare for Brexit at home and it weakens the government's negotiating position in Europe."