Snap (NYSE: SNAP [SNAP]) has been forced to deny that Snapchat founder Evan Spiegel once described the app as being "only for rich people" and said he did not want to expand to "poor countries like India and Spain".
The comment emerged from a court complaint by former Snapchat employee Anthony Pompliano, who worked as the firm's growth lead in 2015.
Mr Pompliano is suing his former employer, who he claims fired him after he allegedly discovered inflated user numbers and other key metrics ahead of the Snap IPO.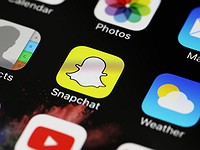 In a recently unredacted transcript of the court case Mr Pompliano says that Spiegel made the comments during a discussion about Snapchat's growth plans.
Snap has called the allegation "ridiculous".
"Obviously, Snapchat is for everyone! It's available worldwide to download for free. Those words were written by a disgruntled former employee. We are grateful for our Snapchat community in India and around the world," a spokesperson said.
True or not the claims have not helped the company with a number of users giving the Snapchat app a one-star rating on Google and Apple's app stores and slamming the company and the CEO's alleged comments in their reviews.
Snap shares were down 1.29 percent to $19.93 at 10.30am (New York time).