China's Ant Financial appears to be in pole position to acquire Moneygram (NASDAQ: Moneygram International [MGI]) after boosting its offer by 36 percent to around $1.2 billion.
The Alibaba-owned company raised its bid from $13.25 to $18 per share in cash, valuing the US electronic payment firm at around $1.2 billion.
The new offer is a significant increase on the $15 per share offered by rival bidder Euronet Worldwide last month.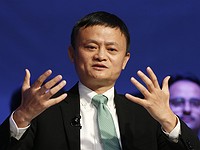 But even if Moneygram accept the offer the deal will still need to clear a number of regulatory hurdles.
One potential stumbling block could be the US Committee on Foreign Investment (CFIUS), which will analyse whether the sale could pose national security risks.
US-based Euronet has already warned that Chinese ownership of Moneygram could compromise the relationship between law enforcement and MoneyGram when investigating money laundering and "terrorist financing".
Ant has sought to play down the concerns by assuring all involved that Moneygram data collected on US users will be stored on servers that will remain in the US that Moneygram will operate independently.