Uber has repeatedly failed to take action against alleged drunk drivers and faces more than $1 million in fines, according to authorities in California.
The California Public Utility Commission (CPUC) found Uber had breached "zero-tolerance" rules governing drunken-driving complaints on 151 occasions between August 2014 and August 2015.
The finding was based on a review of 154 complaints, which also found that on only 21 occasions did Uber investigate customer complaints of a driver being drunk.
The CPUC has recommended Uber be fined $1.13 million.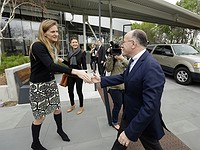 A judge will now review the charges and proposed penalty before making a recommendation to a five-member panel on what action, if any, should be taken against the company.
Uber received 2047 complaints about drunk drivers in California during the period under review and prevented 574 of them from working.
Uber spokeswoman Eva Behrend highlighted that the report covers a period more than two years ago and said the company had "significantly improved" its processes for dealing with drunk driver complaints since then.
"We have zero tolerance for any impaired driving," she said.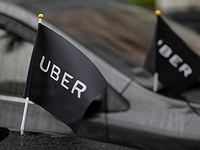 Ms Behrend also cited Uber's community guidelines which state that "Uber may also deactivate the account of any driver who receives several unconfirmed complaints of drug or alcohol use."
The allegations provide yet another unwelcome development for Uber, which has been reeling from a steady stream of executive departures that go all the way to the company's president.
On Wednesday Uber revealed that its head of communications Rachel Whestone will leave the company.
Her resignation comes less than a month after Uber's former CEO Jeff Jones quit less than six months into the role.
At the time Mr Jones said that his approach to leadership was at odds with the way the company operated.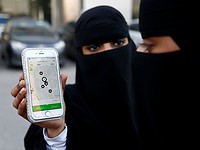 But executive resignations have not been Uber's only problem.
In February Chief Executive Travis Kalanick was at the centre of controversy after a video was released showing him berate an Uber driver who complained about cuts to drivers' rates.
That came only days after former engineering executive Amit Singhal was asked to resign amid sexual harassment claims from his time at Google.
Uber's vice president of maps and business platform, Brian McClendon, also left the company at the end of last month to pursue a career in politics in his home state of Kansas.
Also last month, director Raffi Krikorian of Uber's self-driving division announced that he had quit.
Besides from a number of high-level departures, Uber is also the subject of a lawsuit from Google's self-driving car division that accuses the company of stealing designs for autonomous car technology.
Uber denies the claims.