Tesla (NASDAQ: Tesla [TSLA]) shares have continued their steady climb after CEO Elon Musk revealed that the electric car maker has plans to release a pickup truck and SUV.
"Tesla Semi truck unveil set for September. Team has done an amazing job. Seriously next level," Musk tweeted yesterday.

"Pickup truck unveil in 18 to 24 months."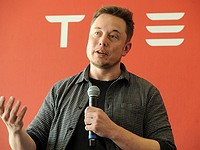 Tesla's shares gained $8.14, or 2.74 percent, to $304.98 after Musk's announcement.
The billionaire CEO hinted at the plan last year, saying Tesla was developing a commercial truck, bus, "a new kind of pickup truck" and an SUV.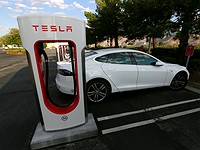 Tesla's stock has climbed more than 40 percent so far this year, taking the company past Ford (NYSE: Ford Motor Company [F]) in terms of market capitalisation.
Earlier this month Tesla reported that electric car sales surged 69 percent in the first quarter of this year to around 25,000 units, the firm's best result ever.