Pre-order for Samsung's new Galaxy S8 smartphone have surpassed pre-orders for the S7 with the electronics firm hoping it signifies a new chapter after the Note 7 fiasco.
The company's flagship phone will go on sale in South Korea, the US and Canada on April 21.
The phone has been given positive reviews since its public debut and some analysts have suggested the S8 could set a first-year sales record.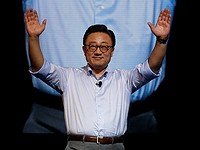 Samsung's mobile business chief Koh Dong-jin said it was still too early to say if the S8 would set a record but added that early indicators from around the world were "better than expected".
The news comes despite Samsung's admission yesterday that the English version of the S8's new virtual assistant Bixby will not be ready when the phone hits store shelves.
The Siri-like feature has reportedly struggled to match its English recognition ability with its performance in the Korean language.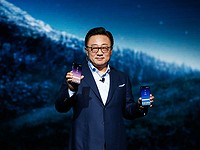 The voice recognition delay will comes as a blow to Samsung, which had heavily promoted Bixby at the launch of the Galaxy S8.
However, other features including "Bixby Vision", which can identify objects and display related information onscreen, a "Bixby Home" tool that serves up Google-like info cards, and a "Bixby Reminder" tool that helps you set reminders, will all be available at launch next week, Samsung said.
The company promised the virtual assistant would "change the way you get things done" and improve consistently through "constant learning".
While the setback is a blow some analysts have said the delay is unlikely to have a significant impact on sales.