Tesla (NASDAQ: Tesla [TSLA]) CEO Elon Musk has lashed out at investors who suggested appointing two new board members with no ties to the billionaire, telling those unsatisfied with his board to buy shares in Ford (NYSE: Ford Motor Company [F]).
Musk was responding to a Reuters article about a letter from the group, which called for independent board members to "provide a critical check on possible dysfunctional group dynamics."
"This investor group should buy Ford stock," Musk wrote.

"Their governance is amazing."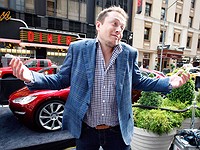 The backhanded compliment came just a week after Tesla surpassed Ford to become the second biggest US car maker by market capitalisation.
Tesla shares have soared this year and the electric car maker briefly pipped General Motors (NYSE: General Motors Company [GM]) market capitalisation on Monday.
Musk later tweeted that Tesla already had plans to add new independent board members as part of the company's merger with SolarCity.
"This group has nothing to do with it," he wrote.
The investor letter had five signatories, Reuters reported, including the California State Teachers Retirement System, Hermes Equity Ownership Services and CtW Investment Group.
None of them responded to requests for comment.
Tesla is currently trading at $296.84, down almost four percent but are still up around 39 percent year-to-date.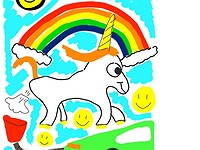 Earlier this month the firm announced that electric car sales rose 69 percent in the first quarter of this year to around 25,000 units, Tesla's best result ever. But despite the strong result the firm has only once turned a profit.