The world's largest bricks and mortar retailer is challenging online rival Amazon (NASDAQ: Amazon.com [AMZN]) by offering discounts to its US customers who place their orders online and pick them up in Wal-Mart stores.
Wal-Mart (NYSE: Wal-Mart Stores [WMT]) already scraps delivery costs for online orders picked up in stores and this latest offer will be in addition to that discount.
Marc Lore, head of Wal-Mart's e-commerce operations, told Reuters he expects the combined incentives to lead to an increase in online orders and improve customer traffic in stores.
"This is a very material change in the value proposition we are offering customers," he said.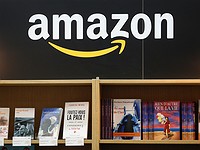 Analysts said the move will help make Wal-Mart's network of 4700 US stores more relevant in the digital age.
Wal-Mart has been rapidly expanding its online business since Mr Lore joined the company after Wal-Mart bought his Jet.com business for $3 billion last year.
Since he joined the company Wal-Mart has bought a further three e-commerce companies and introduced two-day shipping free on all online orders over $35, without any membership fees, to compete with Amazon's Prime shipping program.