Boeing (NYSE: Boeing Company [BA]) has commissioned a Norwegian company to 3D print parts for its 787 Dreamliner aircraft.
Norsk Titanium AS will manufacture four parts for the 787 but Boeing says it could one day use up to 1000 3D printed parts on its planes.
The news represents the first time that the US aviation regulator, the FAA, has allowed 3D printed titanium parts to be used as structural components on a commercial aircraft, Boeing said.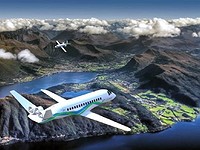 Norsk said the decision could eventually save Boeing up to $3 million on the production cost of each Dreamliner. A potentially huge saving with Boeing currently producing around 144 of the planes each year.
"We are providing Boeing with an initial quantity of four parts per 787 airplane and are actively working to expand this order to possibly more than 1000 parts per airplane, which if we achieve, could save Boeing $2 million to $3 million per airplane some years from now," a Norsk Titanium spokesman.

"If we achieve our goal of selling over 1,000 parts per 787, they would be located in a wide variety of structural applications."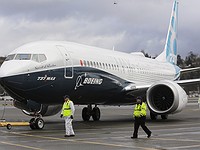 A Boeing spokesperson said that 3D printing offered "great potential to reduce the cost and weight of aircraft structures and improve the ability of engineers to design parts purely for their eventual function in a vehicle system."
"3D printing enables the design and production of integral structures. This means converting an assembly and several structures into one piece."
Norsk Titanium uses "Rapid Plasma Deposition" technology, which melts titanium wire using plasma torches in an atmosphere of argon gas. Layer after layer of titanium then gradually build up a part.