Chinese tech firm LeEco has pulled out of a $2 billion deal to buy US electronics company Vizio.
A LeEco representative cited a "Chinese policy factor" for abandoning the deal but declined to elaborate.
The deal to acquire the US TV maker was first announced in July but LeEco appears to have run into some difficulties since then.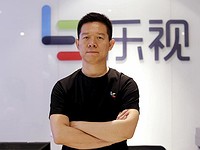 Just last month the group was forced to put its Silicon Valley property up for sale less than a year after paying $250 million for the asset.
The property was slated to house the company's North American headquarters.
The decision to sell was taken to head off a cash crunch that had earlier been foreshadowed by LeEco CEO Jia Yueting.
LeEco began its meteoric rise 13 years ago when it was nothing more than a Netflix type video website.
The company has since expanded to consumer electronics and has set itself the ambitious goal of challenging electric car maker Tesla (NASDAQ: Tesla [TSLA]).